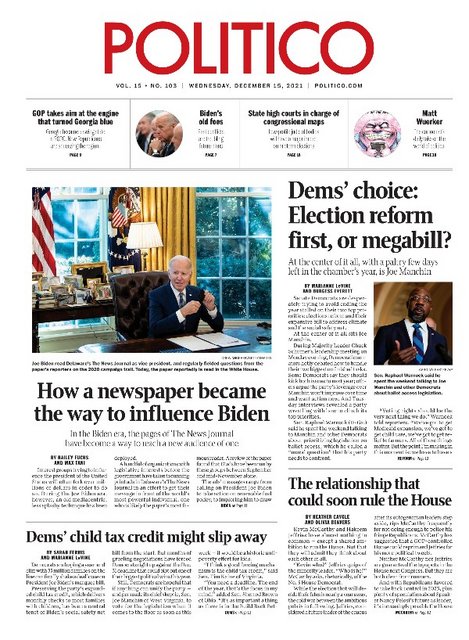 Politico – 15 December 2021
Launguage: English
Size: 8 MB
Pages: 21
Format: .pdf
There are 3 important steps to keep MagazinesBB alive:
– Please share the website.
– Please try to disable your Ad-Blocker.
– Please make a donation to support this site and help us with the hosting costs.